>Milldrill
Last Edit: Jan. 17, 2020, 3:50 a.m.
I recently had some trouble drilling 1/2" holes with my current drill press and decided it was time for an upgrade. This documents my experience setting up the harbor freight round-column mill/drill #33686 which I've heard is a Rong-Fu 30 (31?) clone. This is all circa January 2020.
Shipping
Harbor freight charged ~$100 for shipping with an ambiguous "additional charges for lift gate service may apply". I decided to wing it and see what happened and placed the order on new years day. I also ordered a clamp set #5952 at the same time.

I received a shipping notification for the clamp set the next day which had a valid tracking number and arrived fairly quickly via fedex.

I received a shipping notification for the machine on the 7th with a tracking number that wouldn't work anywhere I tried. The tracking info said it was shipped fedex, but as it would turn out, that was quite wrong. The next notification I got was one week later on January 14th when I got a call from XPO logistics to schedule the delivery. I asked them about a lift gate and they basically said they didn't have one. They offered to meet me at the local harbor freight, but I asked if I could just drive out to the depot and pick it up. They said certainly and I drove about 35 miles and got the crate without hassle. Strapped it down and drove 'er home.

The packing slip listed the shipment as weighing 750 lb.
Unboxing
The shipping crate was in OK condition by the time I got it home. One of the straps I put on it dug into the side of the low quality plywood they had it in (which I moved after I discovered it was breaking) but otherwise it was in good enough shape.
Full crate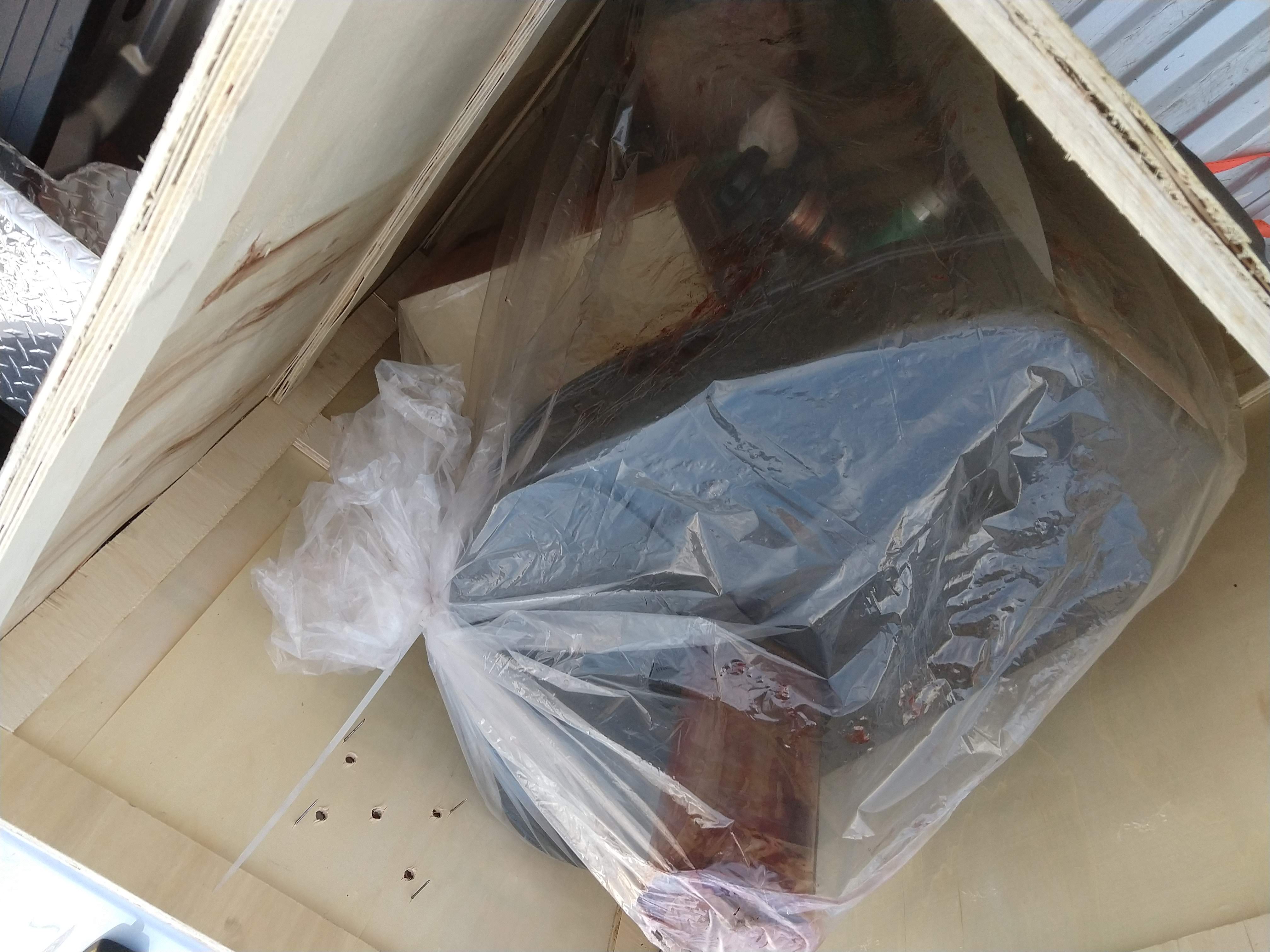 Top open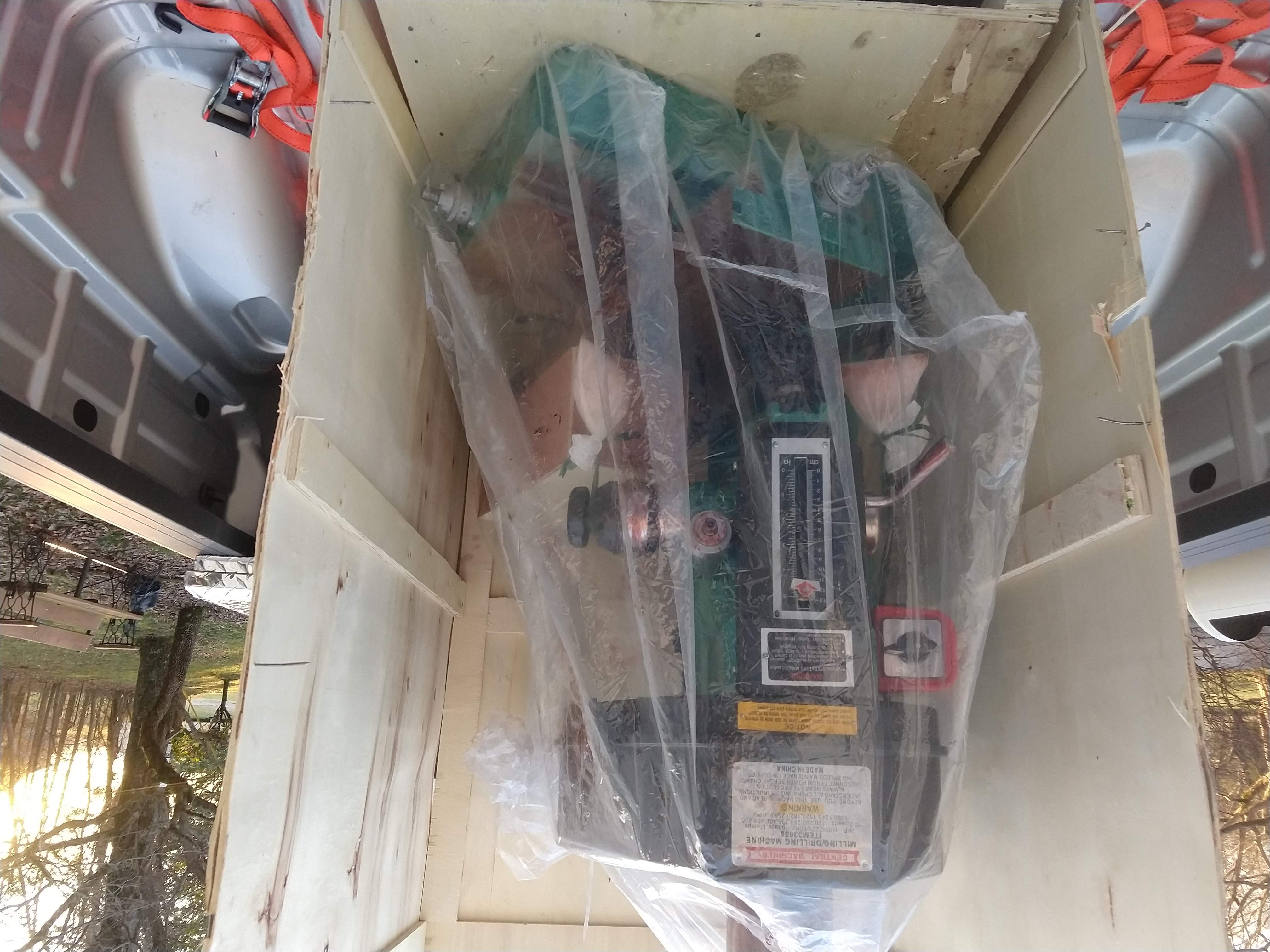 Front off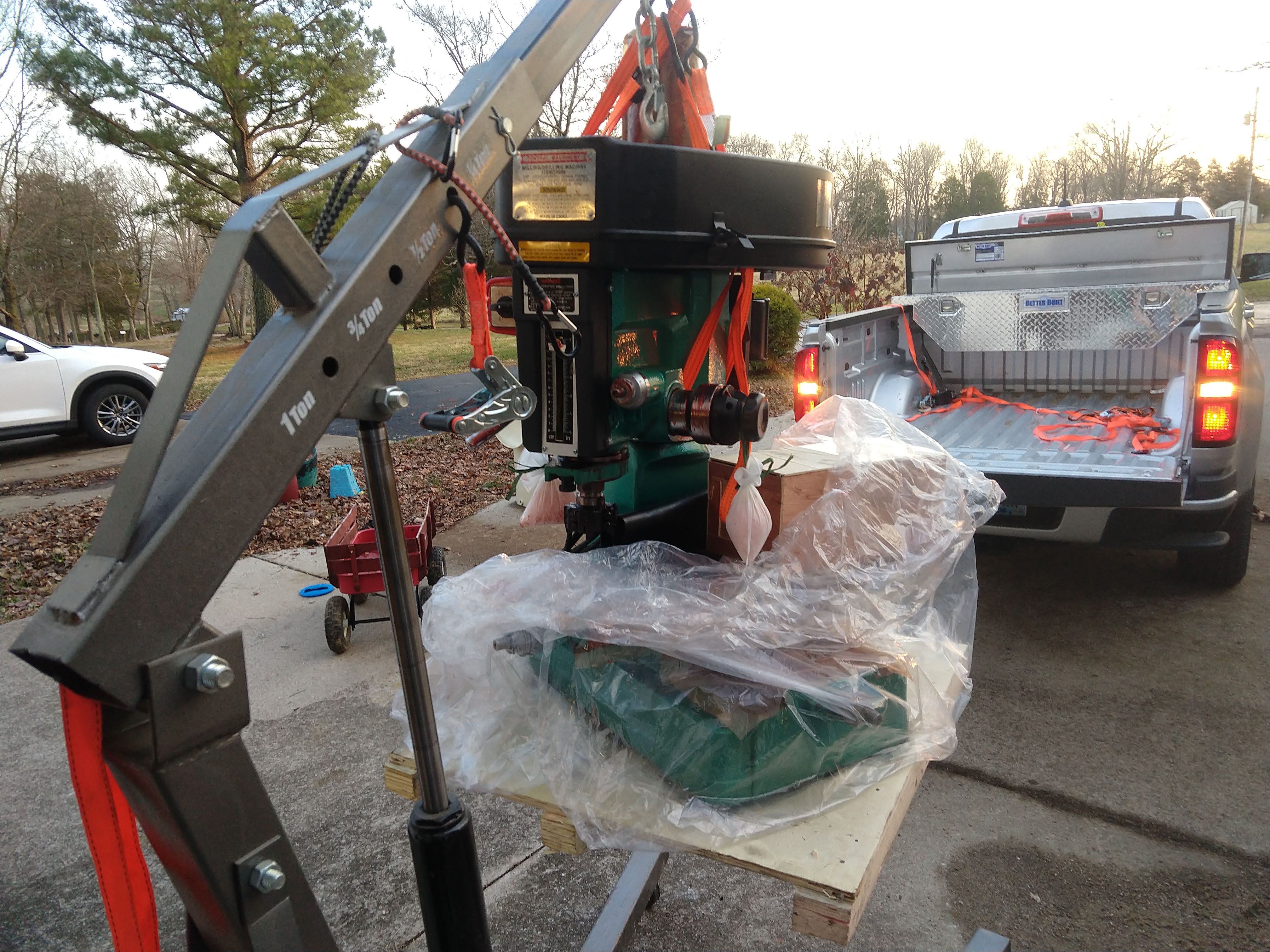 Hooked up to the engine hoist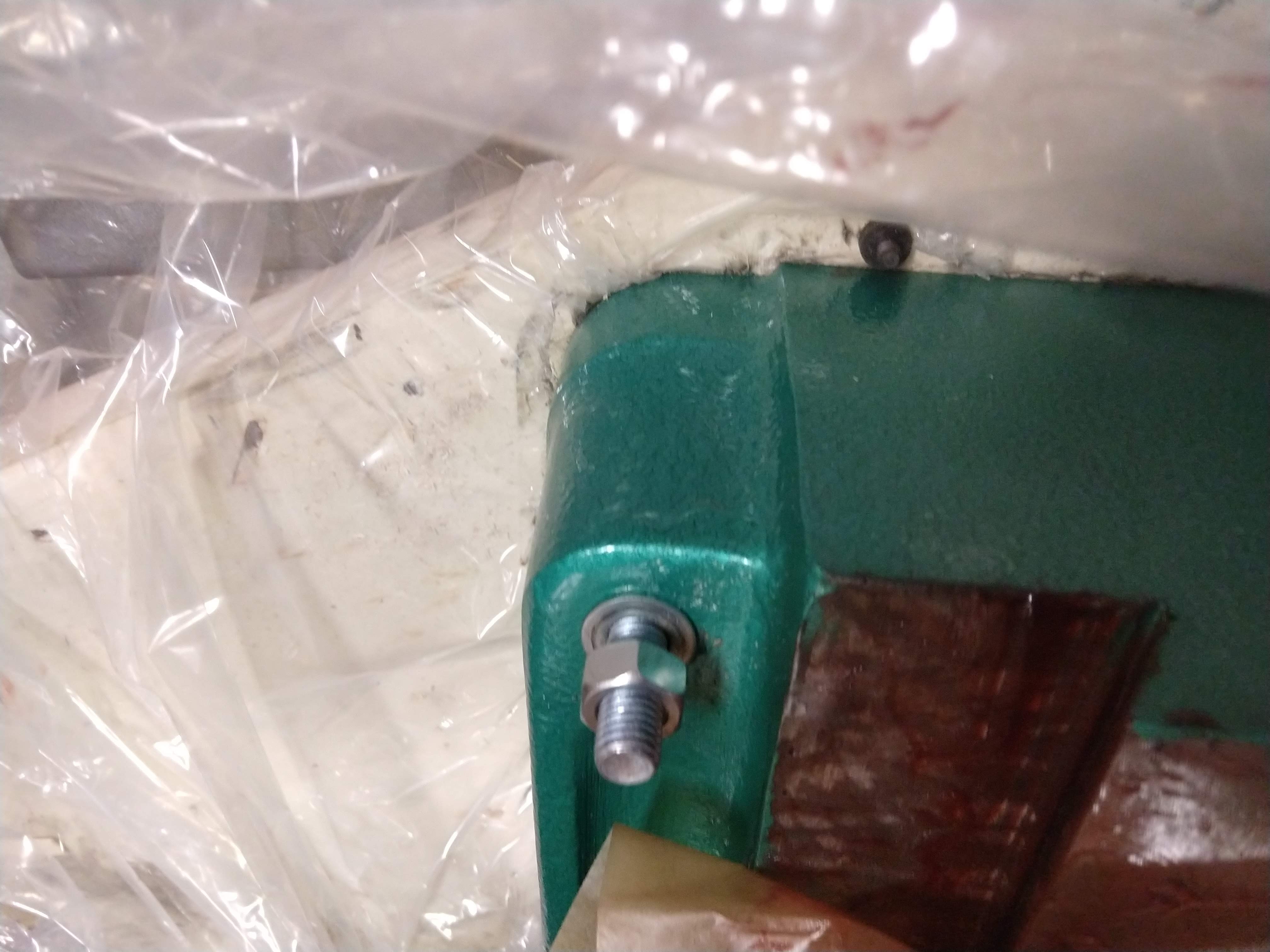 It was mounted to the pallet with carriage bolts. Only three of the four were there and they were all loose.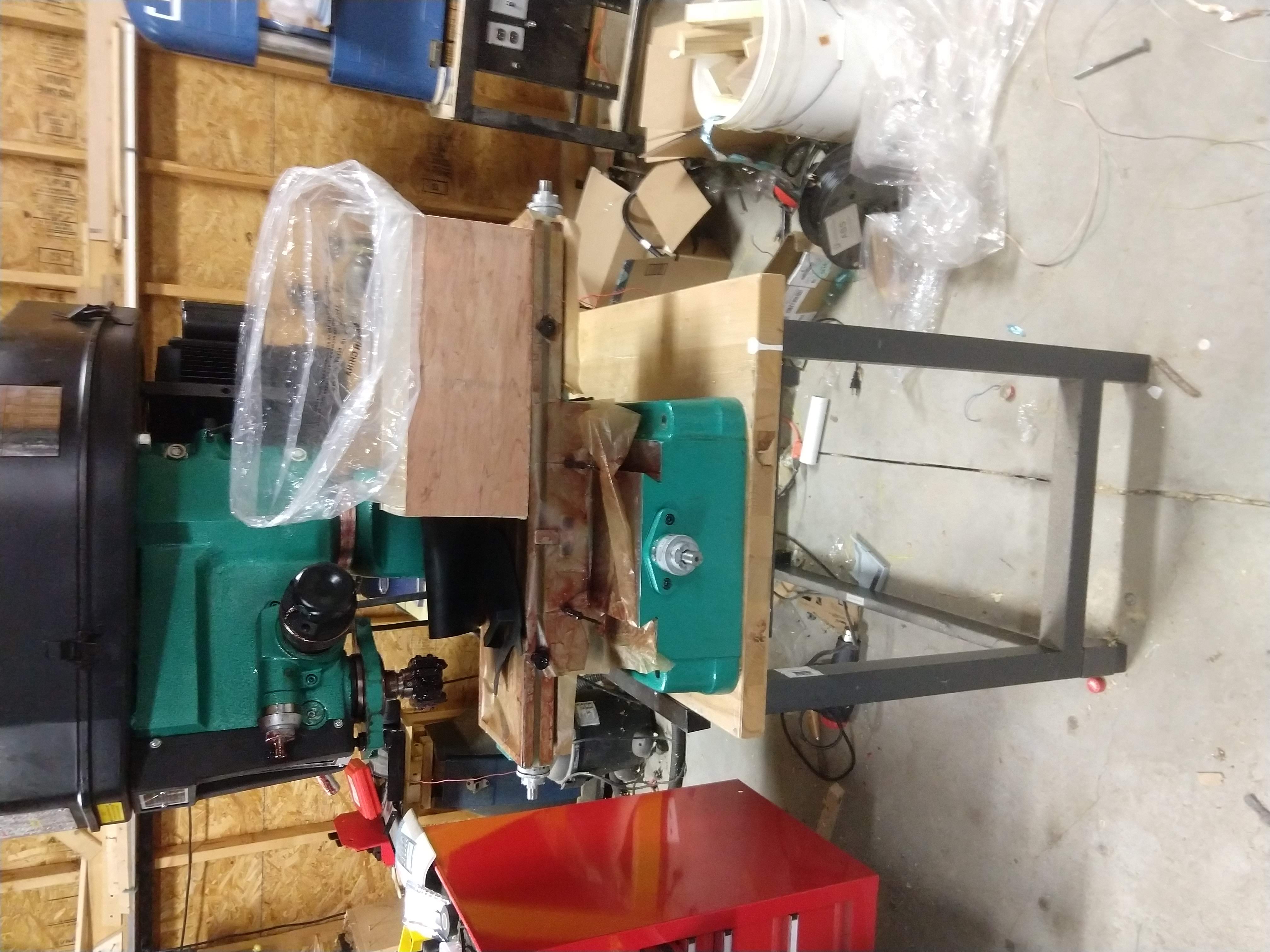 Setting on a table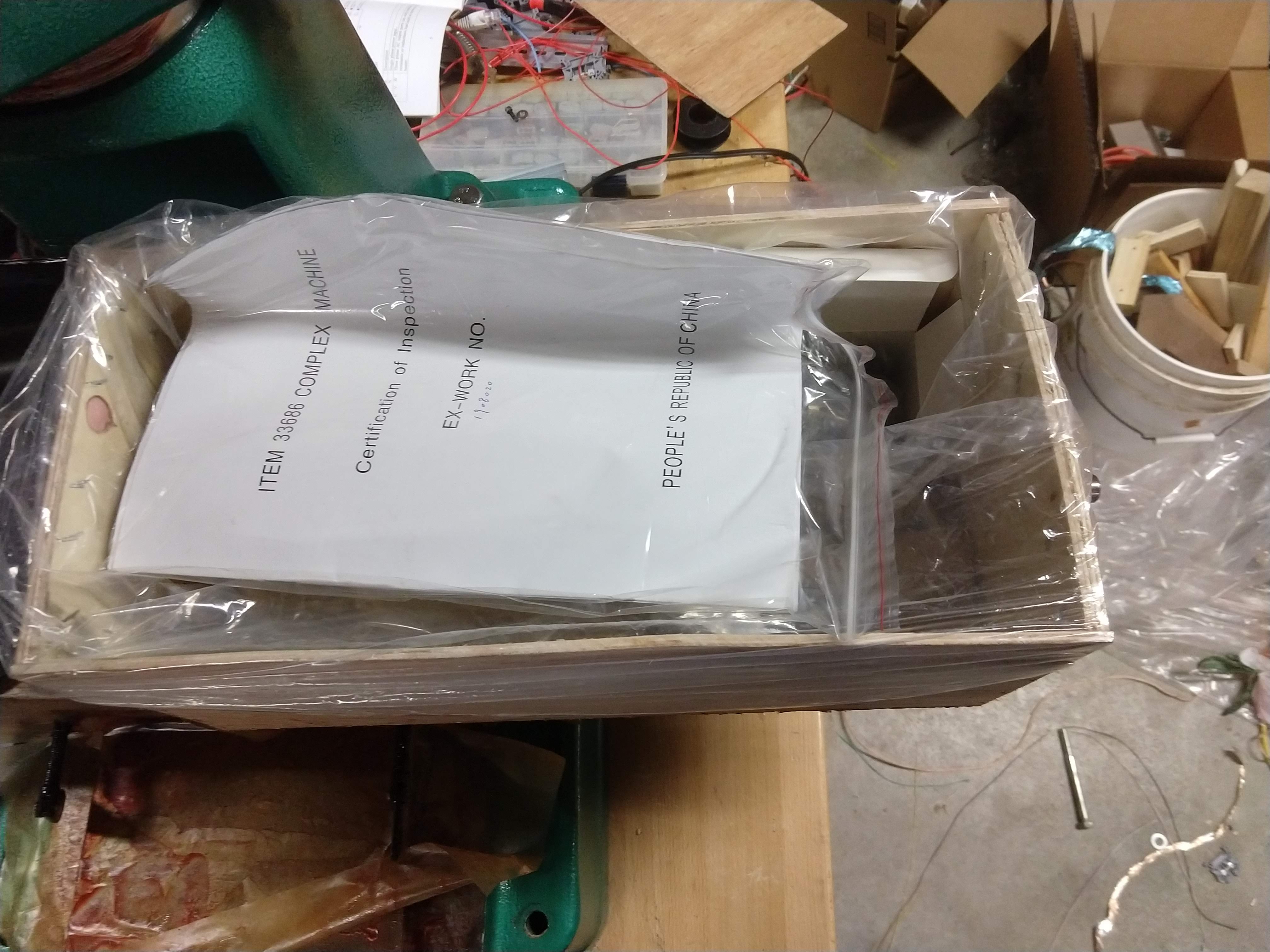 Inside the goody box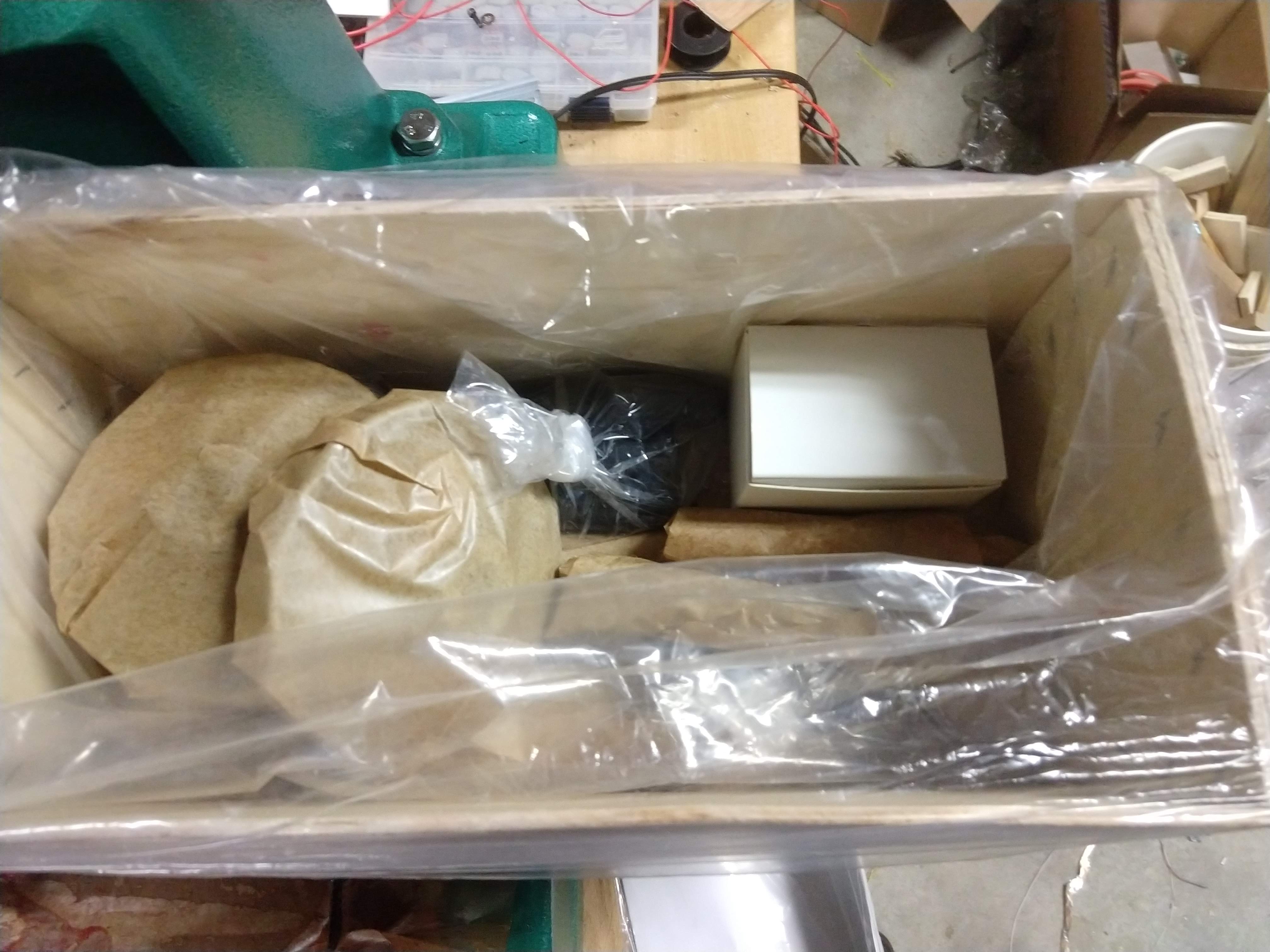 Goody box sans paperwork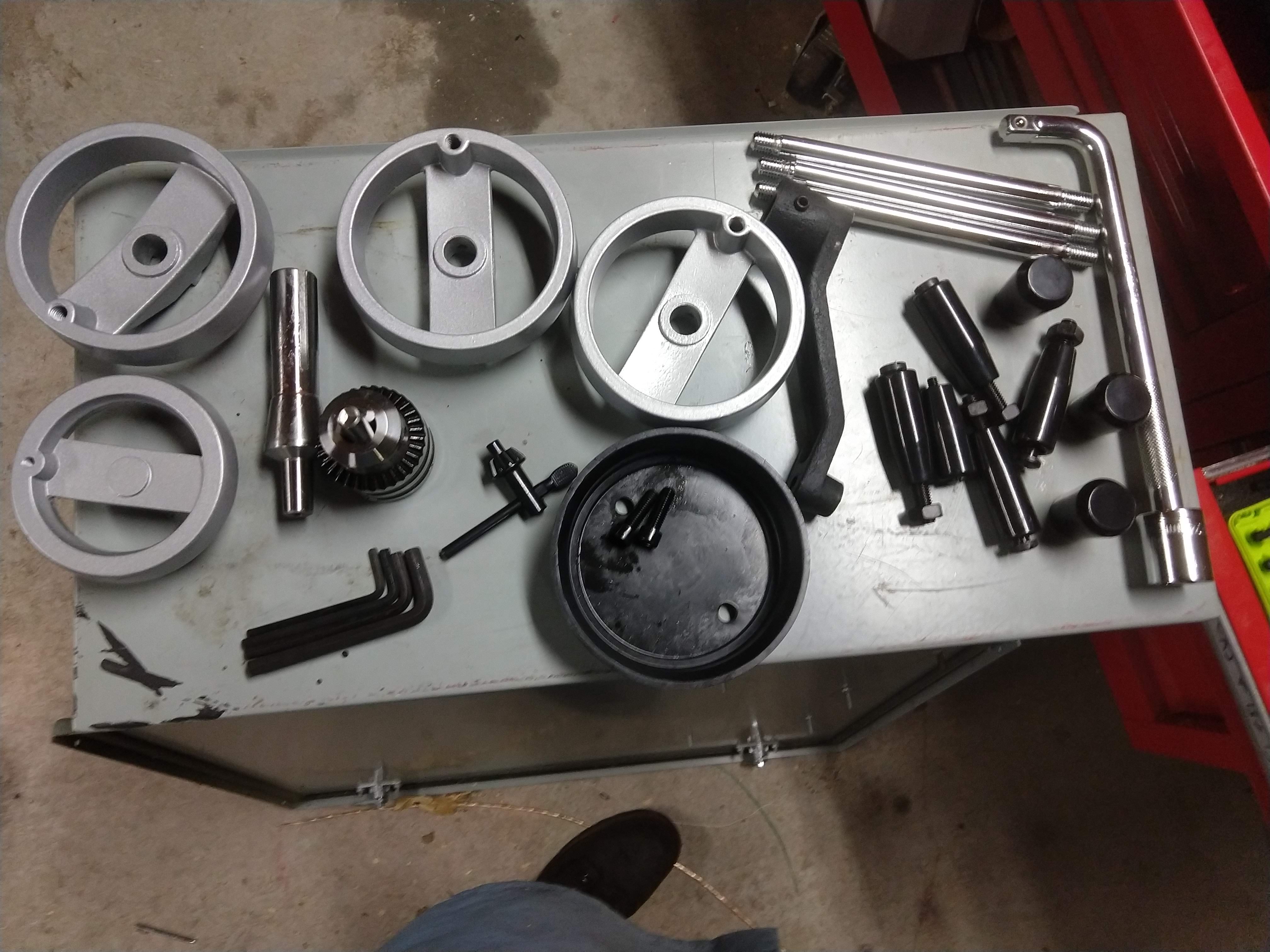 Goody box contents.
Paperwork
The mill came with a "certificate" showing various quality attributes. I checked tram with a test indicator and it was within 0.001" so good enough for me.
It also came with a manual that matched the one on the harbor freight website and a packing slip.